Whether for design, manufacture, and installation of customized industrial equipment or mass production, the expertise at Courtval Enterprise "will help you succeed".
Combined with
products manufactured internally, Courtval Enterprise is equipped for your lifting and handling needs.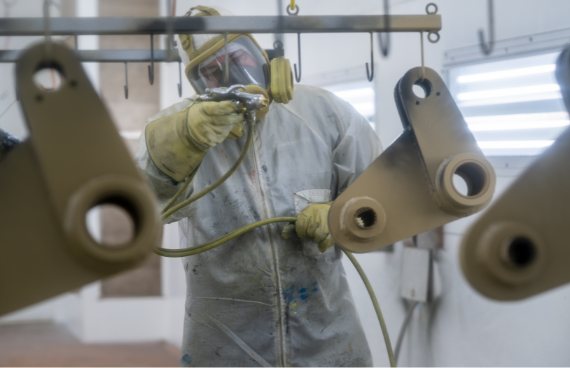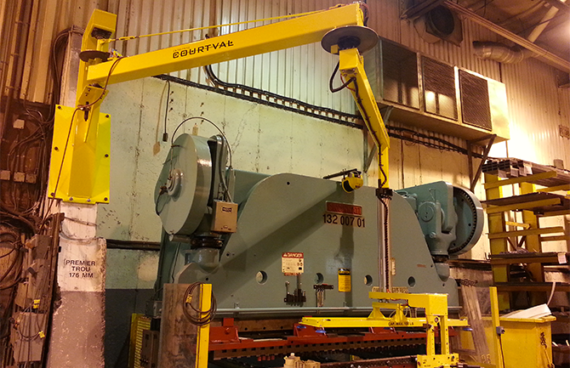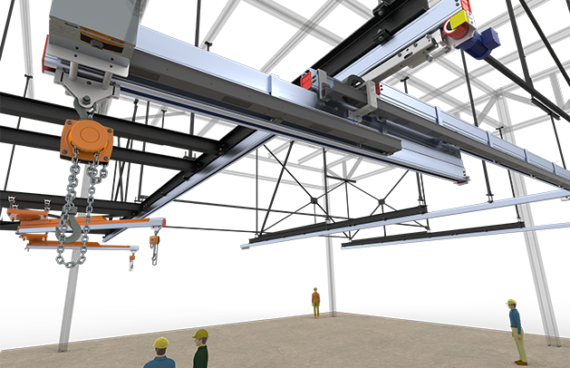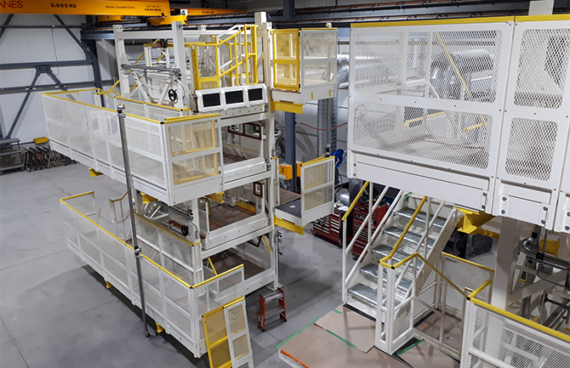 Regardless of your challenge, our team can take care of designing high value-added equipment from A to Z using your specifications. We develop reliable concepts and opt for standard, accessible components to facilitate long-term maintenance.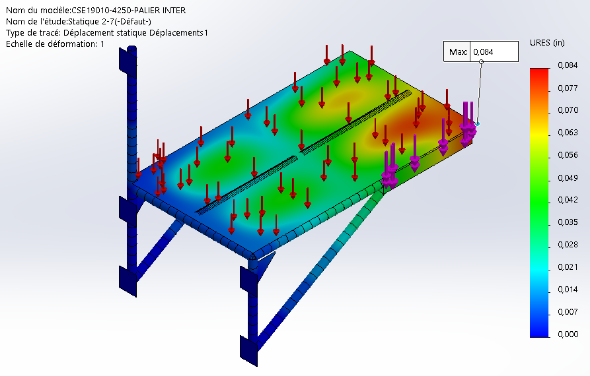 CAD drawing and design
Finite element analysis
Risk analysis
Mechanical and structural engineering according to the applicable standards in force


Our fully equipped factory is a one-stop shop for your manufacturing needs. We can transform raw materials and manage the finish and final assembly of your equipment.
Cutting, bending, welding, machining, assembling
Cutting: Sheet cutters, several saws including an automatic CNC saw.
300 Amp HD plasma cutter to cut steel up to 3 inches thick.
Bending.
Welding (SMAW, GTAW, FCAW, GMAW, OFC, etc.) :
Steel, aluminum, and stainless steel.
SMAW: Shielded Metal Arc Welding.
GTAW: Gas Tungsten Arc Welding.
FCAW: Flux-Cored Arc Welding.
GMAW: Gas Metal Arc Welding.
CNC and conventional machining.
Assembly including comprehensive services (electrical, automation, mechanical, hydraulic, and pneumatic).
Finish and surface treatment
A 16' x 30' (4.9 m x 9.1 m) room for steel abrasive blasting. Recycling steel abrasive makes it a faster, more cost-effective system.
Paint: (Two paint rooms including one with a high temperature drying unit. This enables fast production and ensures that our projects are delivered on time):
Primer and liquid painting.
From quick drying industrial enamel to high resistant and weatherproof Skydrol epoxy paint.
Any colour available.
Room #1: 16 x 44 feet (4.9 x 13.4 metres).
Room #2: 16 x 39 feet (4.9 x 11.9 metres).
Alternative finishes
We are able to produce any other surface treatment in collaboration with our partners, including:
---
Galvanization, zinc plating, black oxide coating, anodizing, powder coating, electrocoating (E-Coat), and more.


We have the experience, equipment and tools needed to implement your projects.
Our devoted, experienced team will take on any challenge while meeting your timeframes.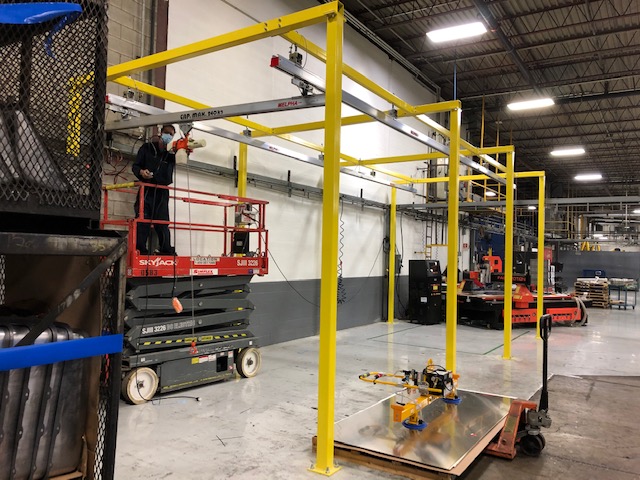 Full installation of our equipment
CCQ compliant or not (Quebec)
Planned shutdown installation
Portable welding service
After-sales service, preventive maintenance, and repair


Our strength also relies on our network of specialized business partners in key sectors such as :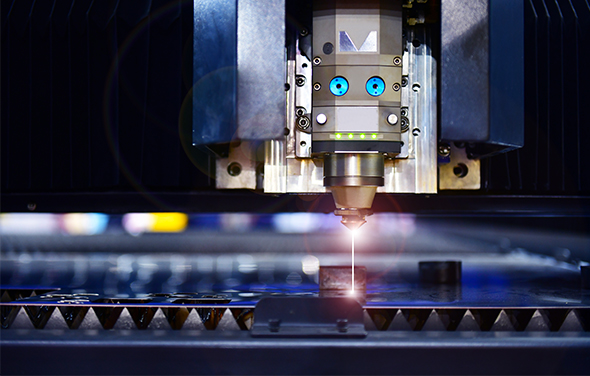 Laser cutting
High volume machining
Heat treatment
Control and automation
CMM measurements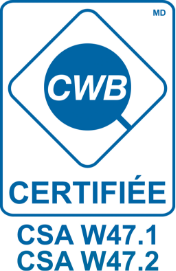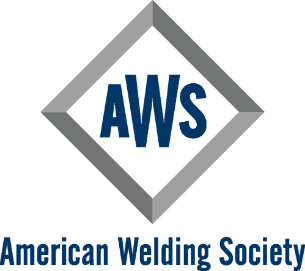 Our welders are certified according to the Canadian Welding Bureau (CWB) standard as well as the American Welding Society (AWS) standard for steel and aluminum.
Our welders are regularly tested to maintain the required level of certification.

We acquired our licence from the Régie du bâtiment du Québec (RBQ) as a general and specialized contractor, which permits us to install your equipment, even if the installation location is under construction regulation.